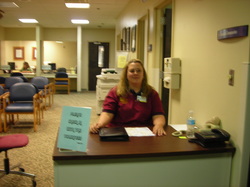 WHEN CAN I GO BACK TO WORK?


That's not an easy question to answer. When there are physical deficits, an FCE can sometimes help determine the answer.



FUNCTIONAL CAPACITY EVALUATIONS and
ERGONOMIC ASSESSMENTS

A FUNCTIONAL CAPACITY EVALUATION (FCE) is a comprehensive assessment of an individual's physical abilities that can be related to the work environment.

Ms. Amy Smith OTR/L, CEAS, OTPP is especially trained and equipped to do the evaluation; it typically takes four hours to complete. Her reports are often sought by care managers looking at a person's capacity to return to work.

---