---
PEDIATRIC INTERVENTION
PROVIDED IN YOUR HOME
and in the COMMUNITY

It is our joy to use our knowledge and skills across the lifespan. Many of our therapists are not only experienced clinicians, but also experienced mothers, and educators.

We understand the importance of the family, and work with the family to help them understand the child's strengths and weaknesses. We provide services in the home or at the day care centers where the children are cared for during the day.


Read the description provided by the
American Occupational Therapy Association on

The Role of Occupational Therapy with
Children and Youth


We empower the family to provide the
"early intervention" needed to help the child 0-3 years old grow into all God created him or her to be.

We work with pre-school and school age children
to develop the skills necessary
not only for school,
but for home and community, too.

Our therapists come with a wide range of experiences and specialized training to help your child develop the skills for playing, learning, loving, and living; occupational therapy helps a child develop a positive self-image,
and a vision for enjoying life.


Give us a call.
We can typically get an evaluation set up within 10 days.


---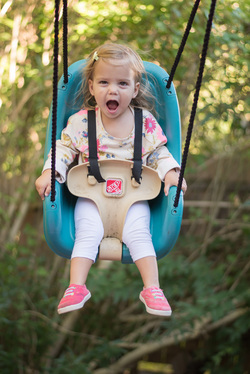 Just for the fun of it…..
PLAY
provides an environment for learning and development.
In this age of computers and virtual learning…..we must not forget the importance of real play, real human interaction, and healthy physical contact in the development of healthy human beings.
Click on this orange link for a wonderful article on the importance of play in a child's life.
http://www.ccl-cca.ca/pdfs/ECLKC/lessons/Originalversion_LessonsinLearning.pdf
---